About
Blast Control is focused on providing engineered industrial safety solutions for pressure test safety, personnel protection, as well as military and law enforcement security applications. We place a strong emphasis on developing and utilizing cutting edge and novel materials for every scenario. Revolutionary energy absorbing, fire proof, and insulating materials are common in our solutions. Simplicity is also a primary focus when proposing solutions and we strive to implement modular, light-weight, and user friendly designs that challenge the status quo and streamline processes.
Our engineering solutions team has the ability to calculate energies and determine the most superior solutions to meet and exceed our clients' needs. We can utilize our patented technology or develop custom products to accomplish whatever the application may demand. Our diverse team of inventors, engineers, and entrepreneurs give Blast Control strengths that set us far apart from any other organization.
The ability to provide solutions where none currently exist has top organizations across the globe turning to Blast Control to meet their increasingly challenging needs.
Mobile & Modular Systems
Our proprietary Torque Lock System allows for multiple Blankets to be attached to one another rapidly, making it possible to deploy a barrier of virtually any size, anywhere, at a moment's notice.
Additionally, blankets can be torque locked together front to back, effectively doubling the mitigation capabilities of the system.
Products weigh only about 0.75 lb/ft2 and roll up easily for transport or storage.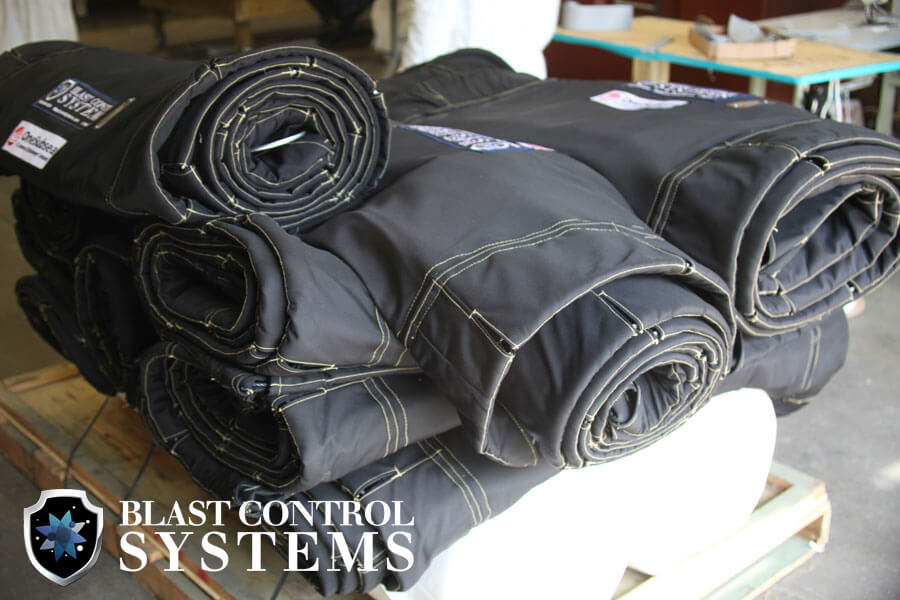 Auxetic Materials
Blast Control's Pressure Pro® & Blast ProTM products are constructed utilizing materials weaved in an Auxetic arrangement. These materials are remarkably energy absorbing, cut resistant, and abrasion resistant.